Third sector organisations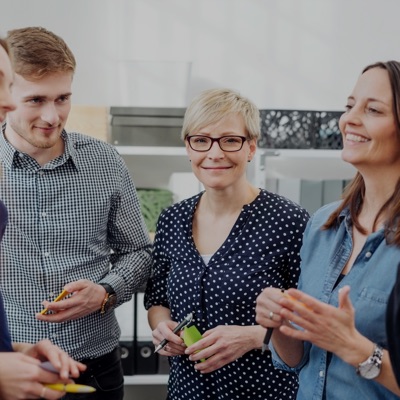 The working environment for many in the third sector has become particularly challenging in recent years.
Austerity, Brexit and the need to self-generate income have led to structural changes, pressure of work, and tight budgets, whilst the social need is more pressing than ever.
Our long experience in this sector has led us to a refined model that's creating more than 60% better capacity to manage these stresses.
The training model
We've created a blend of online training with interactive webinars that's really working.
The model allows people to log on and learn and practice the skills whenever and wherever they are, in bite-sized chunks.
The approach we've taken for the workplace training is a 'little and often' model.  Once registered, you can go back in any time to re-learn, refresh or refine your experience.
The online platform contains all the course materials, which comprise videos, notes and mp3s; and none are longer than 5 minutes.  The training focuses on integrating what's been learned into the 'real-life' stress points people meet, so that one learns to pause, step back, get perspective and choose a compassionate response to difficulties, as they arise.
By the way...
Simon, the lead trainer, is a qualified social enterprise support consultant and has set up 4 successful not-for-profits such as bodloni.
How can mindfulness help?
This programme of secular mindfulness, based on sound neuroscience, provides the skills and training ground to learn how to live and work in a more balanced way.
Trainees learn the core practices of mindful breathing, body scan and mindful listening, along with quick de-stress techniques that take as little as 10 seconds.
We also help people deal with overwhelming workloads, and give practical skills in bringing mindfulness into meetings and interactions with colleagues and services users, avoiding conflict.
Does it work?
One of our key clients is Action for Children. Of the 400+ people we've trained, on average they report 58% better capacity to manage stress, 57% improved productivity, and 62% increased happiness at work.
"Most trainees are managing stressful scenarios much better, and motivation is tangibly better. There's a real buzz in the services, with those who've been trained informally helping others. It's made a significant difference already."
Craig Cole
Head of Safety, Health, and Wellbeing
Action for Children
If you're a team leader or HR manager looking to
provide training for your staff:
If you're looking for a course for yourself,
you can start straight away on our courses site: