Transform your life with expert guidance and support!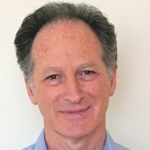 Maybe you feel you've never quite been 100% of who you can be? Maybe you feel there's a disconnect between the inner you and the one you've grown into?  Maybe life feels like a treadmill, a series of roles and duties.
What happened to the part of you that likes to dance, jump and shout 'yahoo'?
Just maybe there's more to life…
This practice is about uncovering your real power. It's already there, waiting to be unleashed.
Beneath all the role playing and conformity and drudgery, in the core of your being you are unlimited and amazing.
I'll help you uncover it.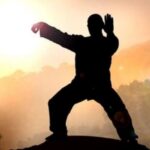 I call this the warrior's path because I want to work with people who mean business. People who want to feel the fire in their belly, and go out and do great things in the world for everyone's benefit.
You don't get there by acting small. The world deserves you – it needs your light to shine brightly. There's so much negativity and selfishness out there, that what's needed is an army of compassionate warriors.  Be one!
How does it happen? Come and find out. Are you in?
The 'Warrior's Path' group:
A focus on tranquility meditations prior to 'waking up the calm' to feel the power of the naked mind.
Livestreams: join me live with our wider community in a morning meditation, for 20-30 minutes at 7.30am (or watch later), and catch other livestreams where I'll share insights and tips
Basic tools: simple guides for getting started with meditation and mindfulness practice
New videos from my You Tube Channel
The 'Awakening' group
A group for those who mean business! Advanced practices and personal attention to help you wake up with fire in your belly.
Limited to just 25 approved people.
Min. 3 months commitment 
Livestream teaching: fine tune and develop your practice with these interactive sessions in a select community of people committed to positive transformation
Course access: access any course - a huge resource of videos, posts, guided meditations, documents and tools for you to work through and use anytime (worth over £700)
Personalisation: one coaching call pm, + ask Simon questions and get specific suggestions on the group page to help you grow and deal with difficulties
One free retreat (pay expenses) if you commit for 12 months.
The 'Mastermind' group
A group of up to 10 people who want to be at the top of their game. Tap into your unlimited positive energy; your hidden assets.   Be a great leader, creative, or entrepreneur. 

Personal attention: I'll work directly with each one of you, interact often, tune-in and suggest practices for your busy lifestyle, that you can bring into your role as a mindful leader or entrepreneur.  You'll get coaching as often as you need it as well as emergency support. Expect inspiration, challenge and motivation.
Leadership & business coaching: I'll help you in your ambition to become a truly remarkable leader or business owner. I am the founder of 7 successful ethical enterprises and am a Business Wales mentor, with links to VC financing and advice. Start-ups and growth for good is my passion.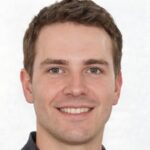 "Since starting Mindfulness, I have really started to notice the difference short practises make. Overall, I feel I am starting to gain control of manic days at work, reducing stress and anxiety when work is spiralling."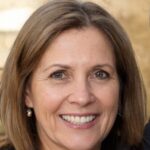 " I had reached a point where my life felt out of control and very unproductive. But now I feel calmer and as if I can face things. I feel happier in myself."